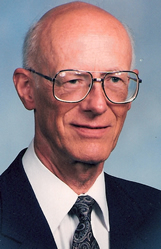 "Though I was blind, now I see." John 9:25
The Bible made no sense to me until the day I met Jesus. On the Naval Training Base in Corpus Cristi, Texas some Navigator sailors told me things from the Bible I had never heard before and that night I was transformed by the Spirit of God as He applied the Word of God to my heart. Now after preaching Christ for more than 50 years from Anchorage, Alaska to Punta Arenas, Chile the desire is still present to make Christ known and to help believers grow "in the grace and knowledge of our Lord and Savior Jesus Christ." (2Peter 3:18).
Welcome to a Growing Experience
Growing is so much fun. Children revel in the idea of how fast they are growing up. God challenges believers in 1Peter 2:2 "as newborn babes, desire the pure milk of the word, that you may grow thereby". Once we are born again by faith in Christ we grow spiritually by feeding on God's Word, the Bible. How tragic to see a child who is not growing. A similar tragedy is a Christian who is not growing in his relationship to his heavenly Father. Our study of the Scriptures is not primarily to make us learned, but to make us grow up in Christ (Eph.4:15). We are not saved by our works, but our growing takes work as we study to show ourselves approved unto God (Eph.2:8-10; 2Tim.2:15). So, join me in this exciting adventure of spiritual growth as you listen to or download, free of charge, the sermons that you feel are closest to meeting your present needs or as you request the free Spanish Bible Study Lessons or Spanish Marriage Conference messages.